SBU did not let Savchenko in the occupied territories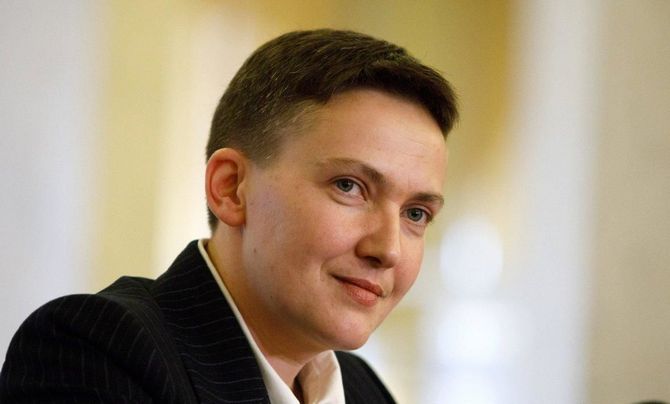 The Deputy wanted to go to the East to campaign
Service Ukraine's security refused to let the Donbass people's Deputy Nadezhda Savchenko. About this on his page in Facebook said the Deputy Minister for issues the temporarily occupied territories and internally displaced persons Ukraine Georgy Tuka.
"As expected common sense, the security Service did not give permission to crossing the demarcation line fans of surrealism and terrorists – Hope Savchenko", - he wrote.
You know, what Savchenko applied for a pass to the zone of the OOS to visit "DPR" - controlled Horlivka for meetings with voters. She's running for district No. 51, the most part of the district is situated in Gorlovka and there will be no elections, but controlled by the Ukrainian authorities of the territory there are two working the polls.
Earlier "Donbass. Comments" reported that for the extraordinary parliamentary elections, scheduled for July 21, changed the place of votingalready more than 23 thousand inhabitants of Donbass.

Если вы нашли ошибку, пожалуйста, выделите фрагмент текста и нажмите Ctrl+Enter.